News 2023
All our news for the year is outlined below, enjoy! We also have a news archive going back to 2013, click here for more...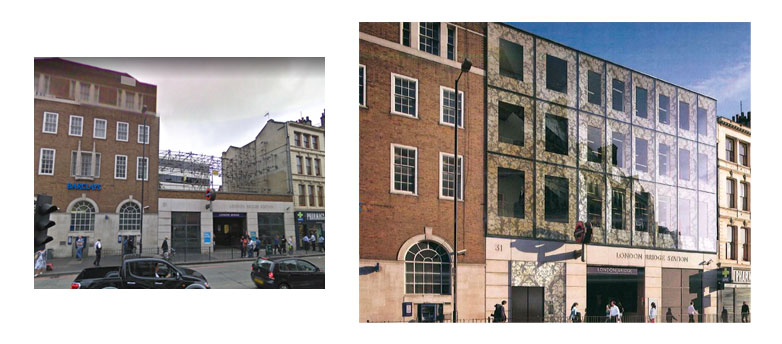 September 2023 - MIND THE GAP! 31 Borough High Street
BDS have been awarded the Supply install & commissioning of a new L1 Fire alarm System using the MX5 Pro with Apollo Protocol linked to London Bridge Station underground station The scheme created a new office building for LUL above the existing London Underground station entrance. It also formed part of the enabling and design works to facilitate The Shard

September 2023 - Graham Hawkins
Saying goodbye to an old friend after 22 Years of loyal Service our compliance Manager Graham Hawkins is hanging up his tie...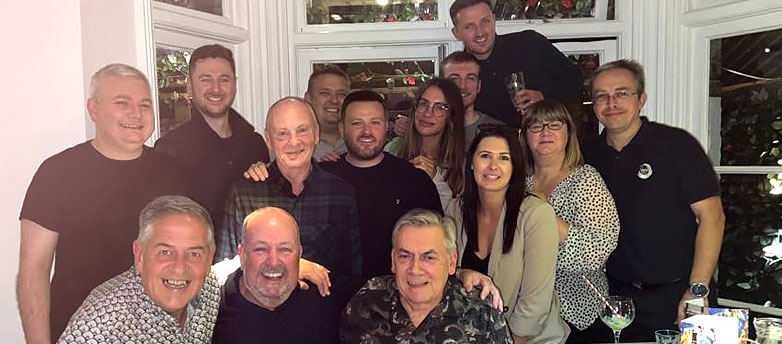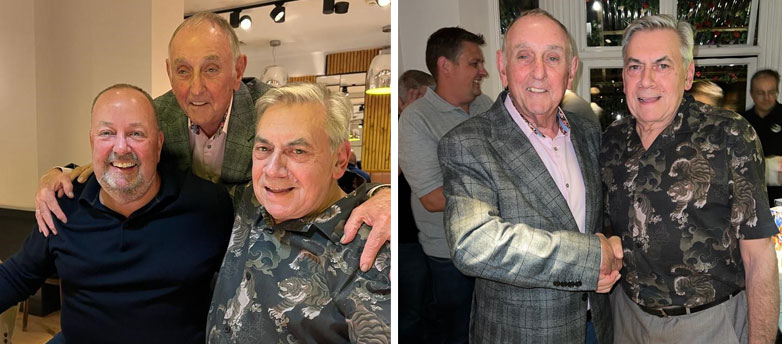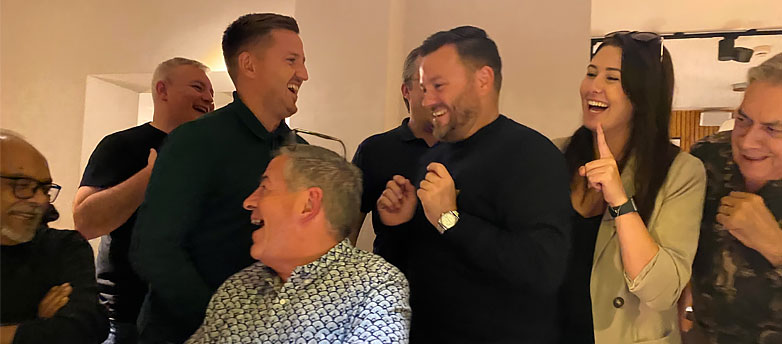 28.09.2023 - We celebrated the happy retirement of a legendary colleague, Graham Hawkins in style at one of our favourite restaurants. Graham has been with us for 22years and it's time for him to hang up his complience hat. Thanks so much for all of your hard work over the years... All of the team at BDS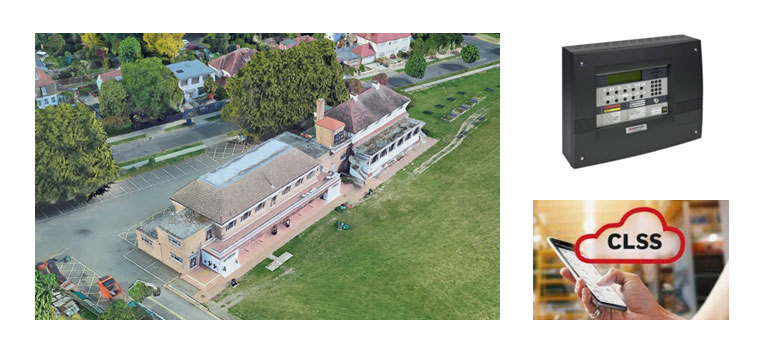 August 2023 - Latymer School Sports Ground Chiswick
BDS have upgraded a Fire Alarm protecting a sports pavilion to a new L2 Notifier ID3000 system, using the CLSS gateway to monitor the system remotely. Latymer School have chosen to expand their use of Notifier systems to all their buildings and & with the aid of CLSS it will be able to Remote access the fire alarm panel via the CLSS app which allows them to see what's going on at their facility anytime, anywhere. Latymer can also store digital inspection reports in the secure cloud for immediate retrieval for insurance or school health & safety reviews.

August 2023 - Sanctuary Housing Association
Having been awarded the contract by Sanctuary Housing Association for the Emergency and out of hours call out cover, BDS have commenced their undertaking and coverage of this commitment. Our engineers have been extremely busy in the field attending a variety of call outs with a wide-ranging number of tasks to be resolved.
We are extremely happy to have been successful on this tender that allows BDS to showcase its proactiveness, efficiency and professionalism in its response to life safety emergencies.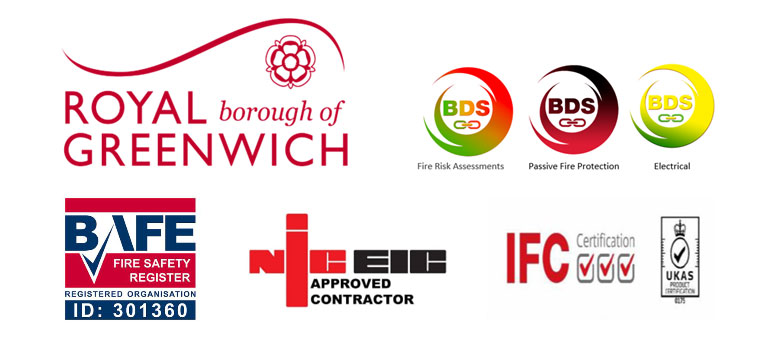 August 2023 - Royal Borough of Greenwich
BDS are one of two contractors awarded the framework to undertake their fire risk assessment fire action notice remedial repairs for passive fire stopping, fire doors, electrical and bin chute works.

As a fully accredited fire safety and electrical contractor we were able to provide a one stop solutions to The Royal Borough of Greenwich. Site surveys and specification were completed for approval by their appointed consultants during February and March 2023 and works on site across their residential estate commenced in July and August 2023.

This is an ongoing contract with works being managed, resourced, and completed in phases dependant on the fire risk rating, with phase 1 now complete and phase 2 programmed to be completed by the end of October 2023.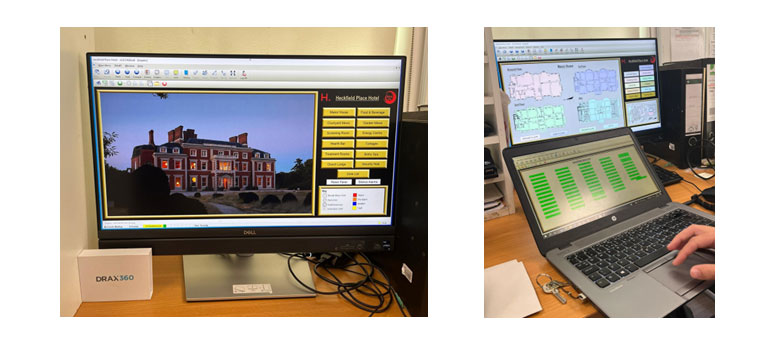 July 2023 - Graphics Upgrade Heckfield Place Hotel
Heckfield Place Hotel continue to invest in their Life Safety Systems. This month our engineers have been installing a DRAX AMX Graphic Management System at this luxury hotel. This package allows a connection to the networked fire alarm infrastructure, providing visibility and control of the life safety systems, easily identifying a fire alarm signal, status of devices or fault conditions. During maintenance works isolations can be carried out easily with the identity of the user logged when the command was given.


July 2023 - Ampac trading agreement
BDS Have signed up to a new trading agreement with Ampac who part of the Halma Group of companies.

Their main product that can support any size building is the FireFinder PLUS which is an Intelligent Analogue Addressable Fire Alarm Control Panel that is available in 1 to 8 loop panel options and is compatible with Apollo XP95 and Discovery Detectors it is also configurable as a peer-to-peer network of up to 99 panels/nodes with a maximum of 250 Loops. And has Approvals: EN54-2 and EN54-4

BDS look forward working with the Ampac team on future projects...

June 2023 - Annual NSI Fire Gold and BAFE SP203-01 certification audit
BDS have successfully passed our annual NSI Fire Gold and BAFE SP203-01 certification audit, which involved a site inspection on a recently completed fire alarm system installation in the new Media Building at AELTC just prior to the Championships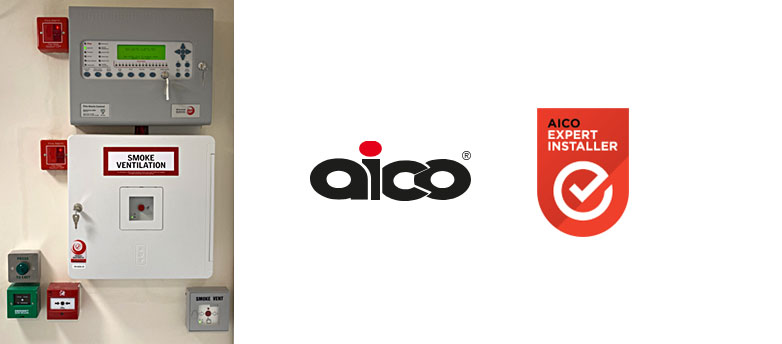 We also passed the audit criteria for BS5839, Part 6: 2019+A1:2020 code of practice for the design, installation, commissioning and maintenance of fire detection and alarm systems to domestic dwellings.

With an inspection on a recent HMO installation in Tadworth Surrey. Where we supplied an Automatic Fire alarm to the common areas, interfacing a Velux smoke ventilation system to the top stairwell, with all dwellings having been installed with Aico Smoke, Heat and CO interlinked detection.

To enhance our services to our clients we have teamed up with the leading supply partner within this sector AICO, through whom we are rolling out a training program for all our fire engineers.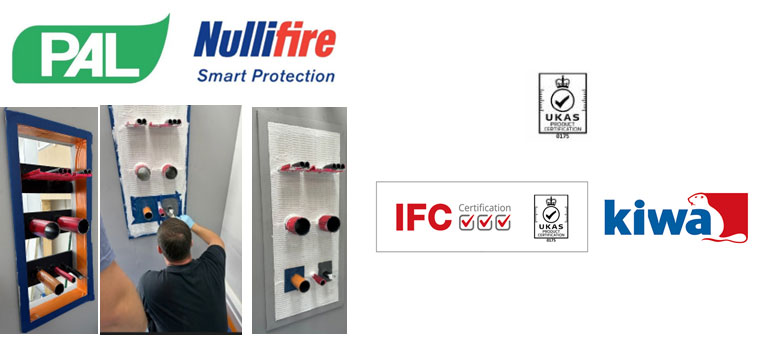 June 2023 - Passive fire protection and fire stopping services
Whilst at BDS we never adopt a passive attitude, on this occasion we have had to buck the trend as we continue to grow and diversify.

In June our engineers attended Training on a Guide to Fire Stopping as part of our drive to enter the Passive market and ensure our installers are aware of the importance of wall and floor penetration sealing.
We strongly believe that as a company that can encompass all things active and passive will ensure our current and potential clients get the full wrap around service they deserve. BDS provide a range of passive fire protection and fire stopping services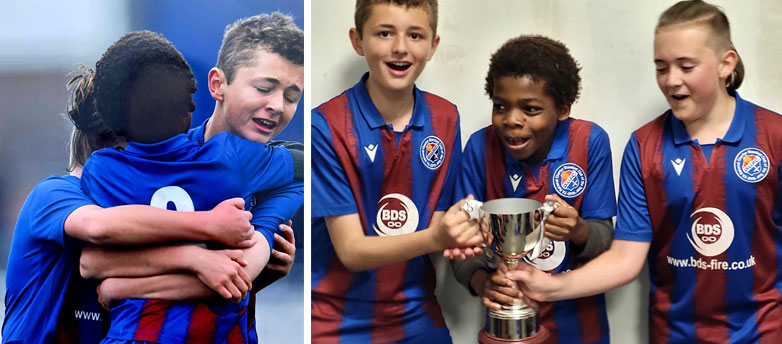 May 2023 - BDS are proud sponsors of double winning champions!
During May, Dagenham United's U12's successfully completed the double after winning both the league and cup final, after a dominating performance beating Romford Colts 3-1 in the final, BDS are proud to see these young aspiring football players lift the trophy and will continue to support this fantastic team.  Well done, Lads!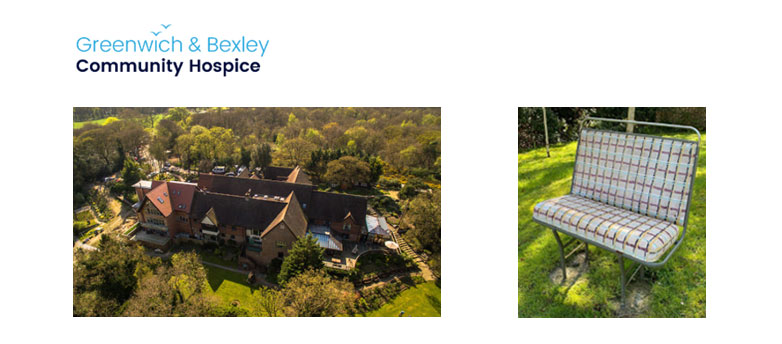 May 2023 - Greenwich & Bexley Community Hospice
BDS were contacted by an old client of ours that had decided to help the hospice in providing technical support on their M&E Services which included a condition report of their Fire alarms The building had evolved over the years & the client needed some advice to bring their system up to date and compliant. We spent three days on site and a further three days compiling a report.  The Hospice is a local charity dedicated to providing free, high-quality, compassionate care and support for people with a terminal illness, their families, and their professional careers in the London Boroughs of Royal Greenwich and Bexley. https://www.communityhospice.org.uk/about-us/

The Bus seat has a fascinating story. It tells the story of how the two founders of the hospice, Pat Jeavons and Don Sturrock, came up with the idea to build a hospice for people in Greenwich and Bexley when they were riding on the back of the bus together one day back in 1985. They found the current building for sale, which had previously belonged to the Co-op and managed to raise the money and buy it. The seat is a visual and sculptural reference to that beginning.

April 2023 - Premier Estates MT Contract
BDS were appointed the proud life safety providers of Premier Estates, an award-winning management agent whose portfolio stretches the length of the UK.

They chose BDS due to our multi-faceted in-house service provision that fitted with their implementation of bespoke property management services that are tailored to each individual development.

Our area of focus is predominantly London and surrounding home counties although we have committed our services to locations further afield. This sector of work is fast paced, with everchanging legislation and guidance which BDS stay up to date on to ensure our client is left with peace of mind and compliant life safety systems.

At present we will be undertaking the servicing of Fire Alarms, Emergency Lights, AOV's, Dry Risers and Sprinklers.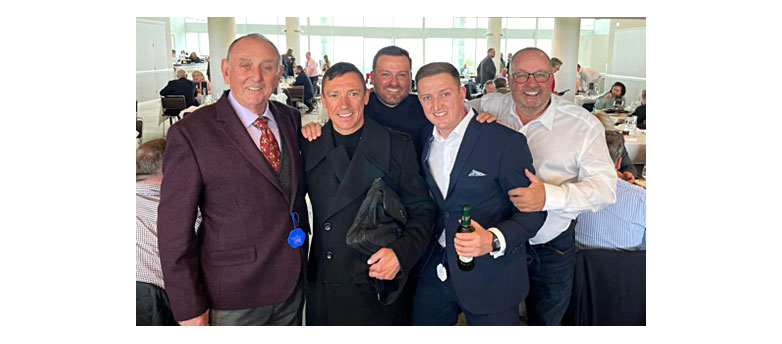 April 2023 - BDS Spring Day Meeting Epsom Downs
BDS have been attending the Spring Day meeting at Epsom downs for over 20 years inviting clients to enjoy a day's racing in the wonderful surroundings of the Queens stand. This year we were thrilled to meet Frankie Dettori after he bagged a winner on Epictetus, he is pictured here with Kevin Blyde Snr Harry George and Kevin Blyde Jnr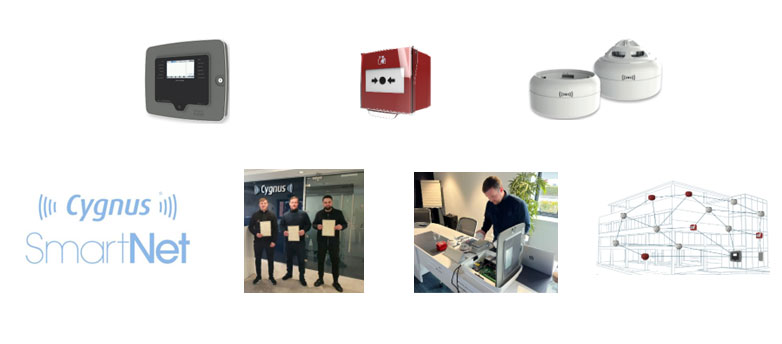 March 2023 - BDS have teamed up with Cygnus to offer their innovative Smart Net Range of Fire detection equipment. Using MESH radio technology.
To bring our engineering capabilities up to speed BDS invested in sending engineers on a two-day course consisting of 5 modules.
The SmartNet system is a newly designed network of EN 54 compliant wireless fire detection and alarm devices suitable for permanent installation across a wide range of environments.
The wireless network is part of a robust self-forming and self-healing mesh network technology, providing a highly reliable system. The wireless mesh network system needs no gateway expander or loop-powered translating devices. Offering fast and reliable installation, ideal for time-critical projects.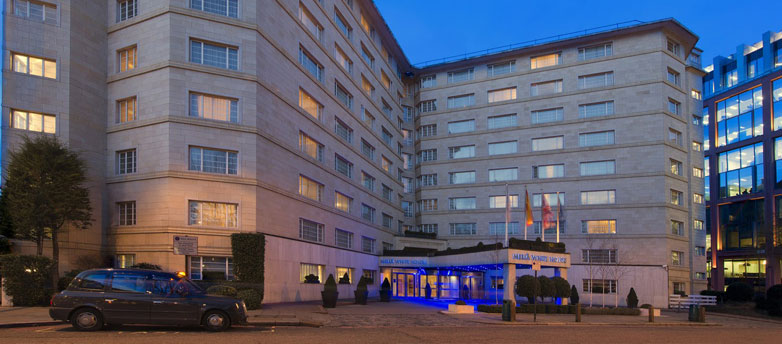 March 2023 - Melia White House
BDS have successfully won the maintenance contract at the Melia White House Hotel. The services provided are for, Fire alarms, Emergency lights, Dry Risers, Ansul Cooker hood Extinguisher systems & Portable Extinguishers. This London hotel with a fantastic location right next to Regent's Park now boasts a stunning new look after a major investment in its transformation.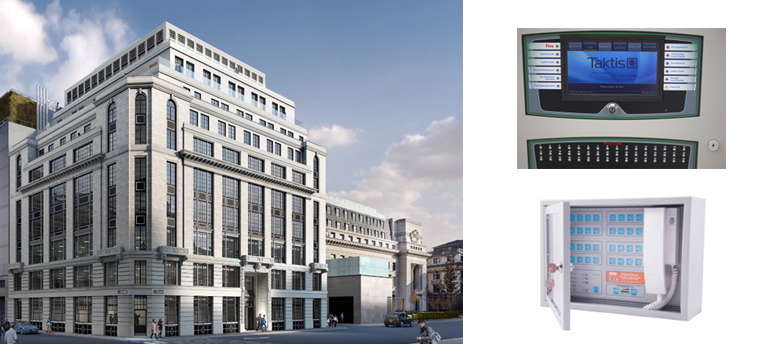 February 2023 - Walsingham House 35 Seething Lane Lon EC3
BDS have completed Fire Alarm and Disabled Refuge upgrades to a Cat A fit out to levels Grd 1st & 5th Floors the project had a short turnaround of just three months and was delivered on time and budget.
The Systems protecting the building were the recently launched KENTEC Taktis Fire Alarm system using Apollo protocol and Baldwyn Boxall's Omnicare.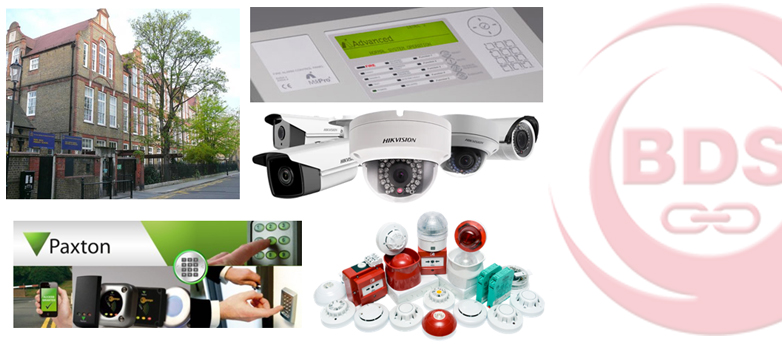 February 2023 - Fire & Security Upgrades to School
BDS have been appointed by ACS Construction to assist with Park Walk Primary school building refurbishments. The school which is located in Chelsea required additional fire alarm detection installed in all refurbed areas of the school using the existing Advanced MXPro 4 Fire alarm control equipment with Apollo protocol. CCTV systems have been upgraded around the school with additional cameras installed using Hikvision NVRs. A new access control system has been installed throughout the school using a network of Paxton control units.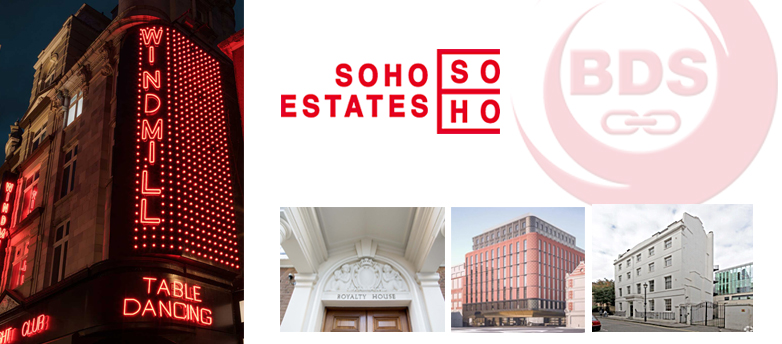 February 2023 - Life Safety with Soho Estates
BDS secure Fire Detection and Alarm System Service and Maintenance Contract with Soho Estates, providing a 24/7 365-days per annum emergency call out facility and remote monitoring for several prestigous properties within their property portfolio.
As life safety becomes even more preveilent Soho Estates have taken their responsibilities very seriously. Soho Estates is a family-owned property company with holdings across large parts of Soho. Their tenants reflect the vibrant mix found in London's creative heart, including restaurants, bars and clubs, hotels, cinemas and theatres, independent retailers, residential flats and offices.Their objective is to enhance and add value to existing stock through careful restoration and redevelopment in keeping with the area.

February 2023 - We're now a CERTIFICATED INSTALLER OF PASSIVE FIRE PROTECTION
We are delighted to announce that BDS have successfully completed the requirements of IFCC scheme SDI14. This includes the inspection of installation of passive fire protection, assessment and verification of the Quality Control system, competency assessment of individuals (as listed in the company's client secure section of the IFCC website) and continuing surveillance including random site audits
IFC Certification are UKAS Accredited and BAFE Licensed to provide assessment to the scope of the following Schemes:
BAFE SP203-1 Design, Installation, Commissioning and Maintenance of Fire Detection and Fire Alarm Systems
We are very proud to have achieved this internationally recognised certification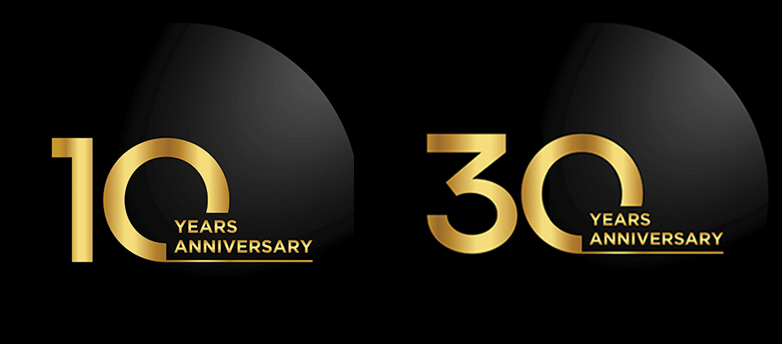 January 2023 - It's a double anniversary for us!
2023 celebrates two significant anniversaries our 10th Year as Bespoke Detection Services LTD incorporating BDS Electrical, and 30 years when I decided to go it alone with a £5K Loan and start up BDS then as Building Detection Services and later to be know as BDS Fire & Security.
You will see from recent posts of how proud I am of our achievements and mostly of my team. We certainly have been on a journey and am so grateful to my loyal staff, family members and suppliers but mostly to our wonderful customers that have supported us for so many years... Thank you
Kevin Blyde MD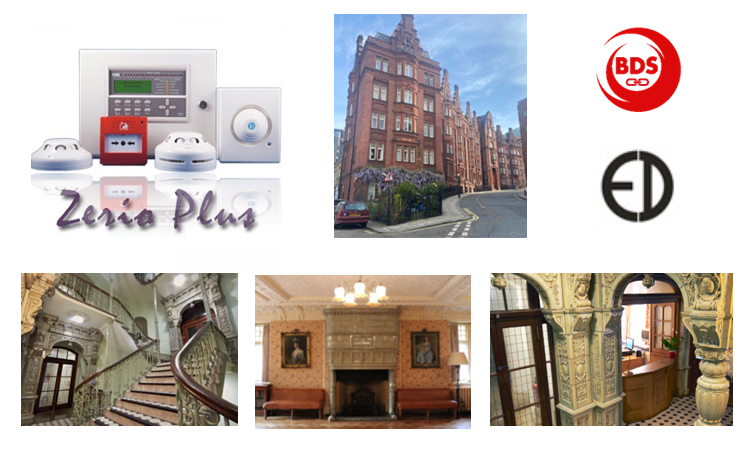 January 2023 - Queen Alexandra House Fire System
The Trustees have awarded BDS the Fire Alarm system upgrade after their existing wireless Millennium EDA system became obsolete the £100K Upgrade will consist of 4 x 100 Zone Zerio Plus Control Panels Networked together with an additional 10 Boosters with over 300 field devices. Although this 140-year-old building needs to comply with current fire regulations the ornate interior dictates a wireless system is required so as not to disturb the beautiful internal decoration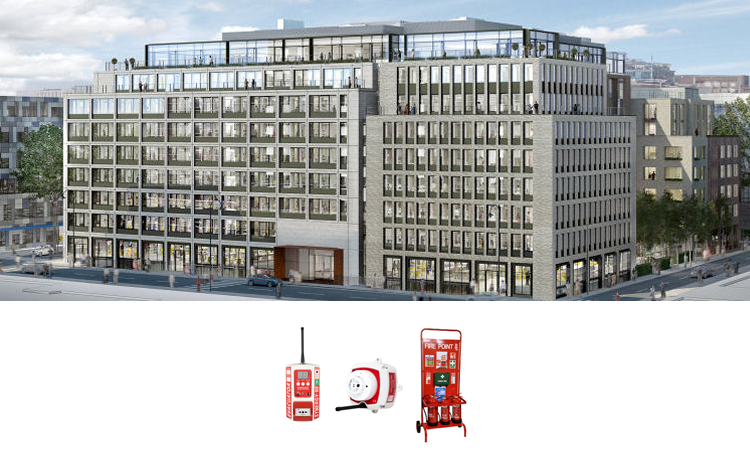 January 2023 - 80 Charlotte Street – FARR Engineering Project
BDS have just completed a CAT B fitout for the new tenant on level 2 at 80 Charlotte Street, the existing system consists of networked Haes Elan open protocol control panels using Apollo's XP95 range of fire alarm equipment along with a Baldwin Boxall PAVA system utilizing Pentons Sentry range of cabinet speakers.
As per the specification and to match the rest of the site wide installation all detectors, bases, VAD bases and speakers have been provided with a RAL 9005 finish. Whilst some devices are available in a black finish from the manufacture such as optical smoke detectors and bases, the VAD base units had to be prepared by hand along with a specials request from penton to provide the speakers to the required finish.
Also, under this contract BDS was asked to provide class 1 RF wireless system to provide temporary coverage. This equipment was manufactured by Evacuator and was from their Synergy range of radio equipment and consisted of a main control station located within the building managers/security room and wireless heat sensors and call points on the project floor.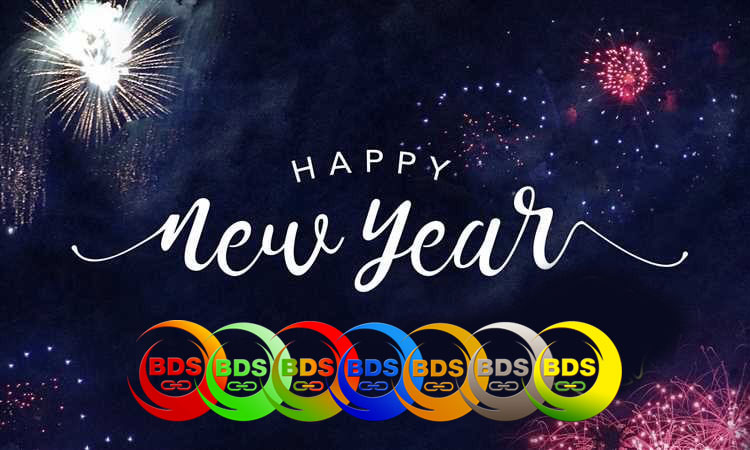 January 2023 - Happy New Year to all our Customers, Suppliers and Friends...
Kevin Blyde & The Team at BDS