regular monthly updates will keep you in touch with what's going on at BDS here on our news page, read on...
You will find all the news from the current year on this page.
We also have a news archive...
2017
December 2017 - 'Too much complexity' in fire regulation, says FIA

We need a simplification of the rules and better enforcement of existing requirements' is the verdict of the FIA in response to the recent call for evidence for the Independent Review of Building Regulations and Fire Safety. The review follows on from the tragic Grenfell Tower Fire, and the Association and its Special Interest Group comprised of industry experts, given very short response time by government, have provided rigorous feedback to the review.The FIA also states that there are also a large number of detailed aspects of fire safety regulations which are not well understood. You can download the full FIA response here
November 2017 - Portsmouth Care Home risk asessment

A Portsmouth care home has been deemed 'inadequate' by watchdog the Care Quality Commission, with fire safety one of the chief concerns raised about the premises. Inspectors from the CQC found that Arborough House had a fire risk assessment dated from 2009, not all staff had a clear understanding of the relevant fire procedures and the fire service had raised concerns about the standard of fire doors. The report reads: "Up to date fire safety information was not available. The acting manager showed us a fire risk assessment which was dated 2009. This wouldn't happen to a BDS Customer...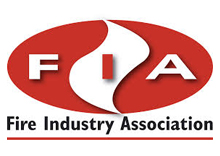 October 2017 - Achilles Accreditation...

BDS have now attained an the accreditation to Achilles, they are the global leader and partner of choice for supply chain risk and performance management in Natural Resources, Industrials and Infrastructure sectors. They run supplier pre-qualification programmes, validate data, carry out industry audits and mitigate risks.

September 2017 - Waterside...

BDS are to utilise both its Electrical & Fire Alarm Division to supply new Lighting, containment and a new Fire alarm system to Waterside, Wharf Rd London N1 which is a Grade II listed period warehouse conversion, dating from the mid-19th Century converted into both business units and apartment blocks, the much-needed upgrade has come about following the maintenance services we have provided to Cooltech Environment Engineering Ltd
September 2017 - No 1 Poultry...

Bancroft have awarded the Cat A fitout works for No1 Poultry to 5 office floors and front of house areas on the ground floor to BDS.
We are modifying the existing Advanced/Hochiki fire alarm and Baldwin Boxall PA/VA systems as well as extending the capacity of them to accommodate the changes. No1 poultry is an iconic building above bank station in the heart of London opposite the Bank of England.
August 2017 - Wandle Valley Security Upgrade...

BDS were instructed to install 15 extra cameras to Wandle Valley School's existing Samsung CCTV system.
After carrying out some research into the latest Cameras available & compatible with their existing system BDS managed to find a more competitive priced alternative without compromising the quality of the system. We subsequently installed Concept Pro Dome cameras which saved the school over 50% of the cost of the specified equipment, The School have a new compliant system and are extremely pleased with the savings and its performance.
Following the upgrade BDS also extended the existing Intruder Alarm to the main Sports Hall enabling it to be set up on a separate zone this area can be set and unset independently from the main school system. The client is very happy with the project and has awarded BDS the on-going maintenance contract of both their security and life safety systems.
August 2017 - Ford Bridgend...

BDS has been awarded a £200K Supply & Commission of a single network multi panel graphics Fire Alarm system to the new Dragon Engine plant.
With 19 Million engines produced at Bridgend Ford reveals £181 Million Investment in a new family of petrol engines that will power Ford cars for years to come Using Honeywell Notifier ID3000 with Opal Protocol and Drax AMX visualize graphics.
Working for the main contractor who are suppling the installation containment & First fixing The Project has a short turnaround of just 4 Months and will be headed up by our Fords Accounts director Mitchell Blyde
August 2017 - Fire Safety in the news... Private members club owner handed suspended sentence. Are you the 'Responsible Person' for fire safety...?

The manager of a Sunderland private members club has been spared jail for a string of safety breaches, reports the Sunderland Echo. Owner Katherine High admitted the breaches, receiving a sentence of six months imprisonment suspended for 12 months. Prosecutor David Claxton said the safety breaches could have led to a 'substantial loss of life' - Courtesy of FIA - read more
July 2017 - Kevin & Harry Blyde help raise over £5,000 for the Lucy Faithful Foundation riding 100 Miles in the ride London event...

Taking on their biggest challenge by far Kevin & Harry Blyde rode 100 Miles, pictures show us at the start line at the Olympic Park Stratford with 28,000 other riders riding through Kingston at the finishing line with one of our co Riders and showing off our medals at the Lucy Faithful stand. A great day and a worthy cause... Thanks for all your support!
July 2017 - Building 1, Croxley Green Business Park, Hatters Lane Watford...

Farr Engineering have awarded BDS the contract to supply, install and commission a new fire alarm system and Disabled refuge system on a brand-new development at Croxley Park.
Using an Eight loop Elan fire alarm panel manufactured by Haes with Apollo protocol the 300-point system has been installed to category L2. Disabled Refuge system is Baldwin Boxall Omnicare including disable toilet alarm and call stations.
July 2017 - BDS Busy in Watford...

Arena Electrical have awarded BDS the £100k Plus contract to Supply, install & Commission a new Gent network fire alarm system and Baldwin Boxall disabled refuge system for a new customer care centre for the online Fashion retailer ASOS.
ASOS is a global online fashion and beauty retailer offering womenswear, menswear, footwear, accessories, jewellery and beauty products. ASOS are relocating their Customer Care Centre from Hemel Hampstead to Leavesdon Park, Watford as part of their continuing expansion.
ASOS has signed a 10-year lease for close to 75,000 sq. ft. of offices at Leavesden Park in Leavesden near Watford in one of the largest office lettings in the South East in recent times.
July 2017 - Is your Building Fire Safe? Insurers taking a firmer line...

The UK's insurance industry issued a warning relating to flammable external surfaces on high rise buildings just one month before the Grenfell Tower fire that left at least 79 people dead. This could lead to much firmer line being taken by insurance companies in the event of business making a claim relating to a fire... A Fire risk Assessment is a simple and cost effective way to make sure that you are safe... BDS can help read more
June 2017 - Home Automation, you could say that we've got really good at this technology....

A high-end home theatre experience is more than just a nice TV with surround sound. With a home theatre system from BDS, you'll be the envy of every movie theatre goer in town. Turn the lights off, turn on the surround sound and start the movie all with the touch of a button... Fill your entire home with music or listen to a specific playlist in just one room. Display bold, beautiful cover art on your smartphone, touch screen or TV. BDS are experts in acoustics so it will fill your home with beautiful sound... - read more
May 2017 Integrated Security - Fleetline Croydon '1 Week Installation...'

At the above job we were given a remit to install an intruder alarm to cover all areas of their new state of the art bodyshop. We were given a deadline of 1 week to install and this deadline was met as a result of our hard working engineers often working past close of business hours. The customer was extremely happy with the system and that we managed to meet their expectations and have a fully working system within a week of instructing us.
May 2017 Integrated Security - Porters avenue, Barking Child & Family NHS Centres

BDS were instructed by our client to replace their existing panic alarm system with a new quantic addressable system in order to make sure they have the most up to date premium system installed to protect the most venerable areas of the health centre. The job was done within the timeframe required by our client, whilst we also made sure that we caused as little disruption to the working day at the busy centres. The client was pleased with the new system and the quality of our workmanship.
News from Kings College Hospital...

At the Denmark Hill campus BDS have completed a stand‐alone fire alarm system to the new Venetian OPD block. This new OPD provides the hospital with additional consulting rooms to support the expanding E.D Department. The fire alarm system installed was a Haes systems Eclipse fire control panel using the Apollo Alarmsense range of detection equipment.
Orpington Hospital
BDS have recently completed the upgrade to the fire alarm system during the refurbishment of the new Elizabeth and Churchill wards. The existing Morley ZX5e control panel was retained and the two wards were completely re‐wired using enhanced cabling and new Apollo addressable equipment provided.
April 2017 - Culvers House Primary School Fire Alarm upgrade over the Easter Holiday

BDS have upgraded a 12 Zone 20‐Year‐old Fire alarm system into a 5 loop Morley addressable system. The system had to be changed over in the two‐week Holiday period Zones became loops and included the addition of three aspirating systems to the atrium areas. Interface units were installed to control smoke vents and to shut down AC units in the event of a fire alarm activation the 12 zones used to control 124 devices and proved to be too time consuming to investigate an alarm activation now all devices have their own text message and address
March 2017 - BDS @ Minster Court

After some tough negotioan and enhanced desighn BDS have been awarded the shell & Core fit out for the Fire Alarm System installation at Minster Court Working for Bancroft on this famous land mark site in the City of London BDS have provided a team of installers and a permenant contracts manager to run the project. The Fire Alam being supplied is a fully networkable Gent Vigilon system
February 2017 - Home Automation accreditation achieved for BDS

BDS are proud to have earned this important certification for our Home Automation division. CEDIA is the international trade association for over 3,700 member companies worldwide who design, manufacture, and install technology for the home.
CEDIA was founded in the USA in 1989 by a group of professionals dedicated to the advancement of the up-and-coming electronic systems industry. Their vision was to advocate the needs of the home technology professional by becoming the leading resource, promoting commerce, offering training and aiding in the assembly of a legitimate industry that was at the time considered more of a hobby. The Association was introduced to the UK in 1996 and has grown into an international association with more than 3,700 member companies worldwide.
CEDIA has come to be recognised as the universal mark of professionalism for businesses within the industry.
CEDIA EMEA, the title for the Region governed by the UK CEDIA Office, covers the UK, Europe, Africa, this CIS, the Middle East, India and Pakistan. CEDIA has advanced the industry by developing timely industry education and certification, launching research initiatives, advocacy on legislative issues, building relationships with architects, builders, and interior designers, educating the consumer and recognising industry achievement.
See our Home Automation page here
January 2017 - FireCo DMS install at Moorfields

BDS have been appointed by the head of the estates dept. to supply install and commission four FireCo DMS units across the Moorfields eye hospital estate.
The FireCo system is to provide warning via a SMS text message that the fire alarm system has been activated and for the individual to go to the nearest help desk for further assistance. The main reason for the system installation was to provide those with hard of hearing, notice that the fire alarm had been activated within the building. The following reason was for the fire officer and maintenance staff to be informed of an incident so they can act urgently if the matter was an emergency.
BAFE SP101:2017 Consultation now live

In April 2016, with the agreement of the Board and Council, BAFE launched a major review of the BAFE SP101/ST104 (Contract Maintenance of Portable Fire Extinguishers incorporating Registered Fire Extinguisher Service Technicians) scheme. This is now ready for public comment and they're inviting professionals to contribute feedback on these proposed changes. The revised scheme is proposed to become BAFE SP101:2017 (Competency of Portable Fire Extinguisher Organisations and Technicians). Click here for more info...