CHOOSING THE RIGHT COMPANY WITH THE CORRECT ACCREDITATION IS SO VITAL...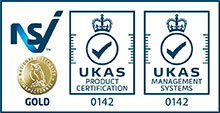 BDS have been audited by the NSI for all the disciplines that fall within our main business of Fire Detection and Alarm System Design, Install, Commissioning and Maintenance to the Fire Gold Standard for BAFE SP203-1 - Click the image above to view our certificate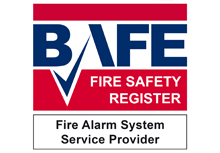 BDS are also accredited to issue BAFE certificates for new systems designed, installed commissioned and verified and also for modifications to existing systems - Click the image above to view our certificate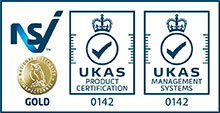 BDS has been assessed and satisfies the requirements of the NSI NACOSS GOLD SCHEME with respect to the following scope: the Design, Installation and Maintenance of Electronic Security Systems including: Access Control, CCTV Systems, Intruder Alarms in accordance with the requirements of: BS EN ISO 9001:2008, NSI SSQS 101, NSI NCP 109, NSI NCP 104, P06662:2010 and BS 7858:2012 - Click the image above to view our certificate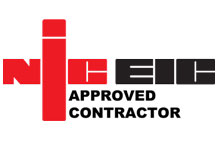 Our Electrical Installation division (BDS EFM ) has attained the Industry recognised NICEIC Certification required for working with Mains Supplies and High Voltages

BDS has been assessed and satisfies the requirements of Achilles Click the image above to view our certificate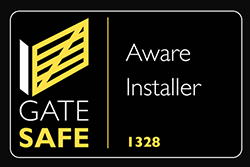 BDS has been assessed and satisfies the requirements of Gate Safe

Loxone has a strong partner network of passionate and dedicated Smart Home professionals. Many thousands of customers already enjoy living in their Loxone Smart Home, installed by one of our certified partners, BDS are proud to be part of this network

CEDIA Certification is a set of four credentials that reflect defined areas of knowledge in the home technology industry. BDS are proud to have earned this important certification for our Home Automation division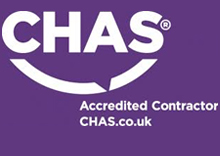 CHAS is established as the market leader for health and safety pre-qualification in the UK. This additional accreditation further demonstrates our commitment to continual improvement of the company and the service to our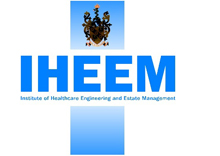 BDS has been working with NHS Trust partners for some years now and to demonstrate our commitment to this sector we are now members of the IHEEM (Institute of Healthcare Engineering and Estates Management) Affiliated Members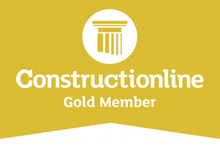 BDS has undergone the rigorous registration and audit process with the SSIP organisation Constructionline and are proud to announce success in becoming fully Constructionline Registered and Certificated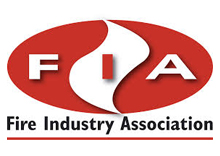 BDS has also undergone the rigorous registration and audit process with the Fire Industry Association and are proud to announce success in becoming Full Memebers being Registered and fully Certificated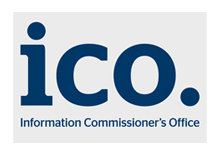 BDS has now registered and been through the rigorous audit process with the Information Commissioners Office (ico.) letting you know that we take your privacy and data protection seriously
With the implementation of the Regulatory Reform Fire Safety Order from 1st October 2006 it is the responsibility of the system user or appointed responsible persons to ensure the installed fire detection and alarm systems are maintained correctly
To this end the Chief Fire Officers Association (CFOA) and the Fire Industry Association (FIA) advise that companies with third party accreditation, such as British Approvals for Fire Equipment & Systems (BAFE SP203), should be contracted
why choose us?...
We Care...
If you don't care about the service you provide you don't care about your customers! Our enthusiasm for what we do makes us care...
Our Experience puts us in your corner...
Our Five Senior managers have over 25 Years each experience in designing, installing, commissioning and maintaining fire and life safety systems our engineers are time served and are constantly being enhanced in the latest technology attending regular training sessions
We understand Urgency and have an open book policy
Never letting our customers down and being there quickly when there is a problem is a key part of our commitment to you - We also commit to support your fire and safety equipment on a 24/7 basis. Customers subscribing to this service are guaranteed a response 24 hours a day, 7 days a week
We are truly independent and offer bespoke services to exactly match your needs and budget
We have formed partnerships with the world's leading fire and safety product manufacturers. We are not tied to any manufacturer allowing us to deliver the most appropriate and cost effective products as part of our solutions. We are able to install and maintain equipment for the following suppliers: Notifier, Gent, Morley IAS, Kentec, Advanced, Haes, Protec, C-Tec, Global, Fike/Rafiki, EMS, Apollo, Hochiki, KAC, Thomas Glover, Airsense, Vesda, Fireray, plus many more...
Do you have questions or perhaps need some more information on any of our accreditations? Please don't hesitate to call us on 020 8773 3377 or email us here, no question or enquiry is too large or too small...